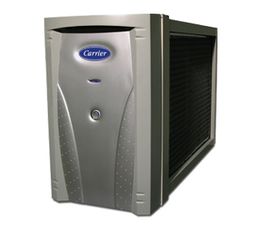 Improve the Air Quality of Your Winnipeg Home: Humidifiers and More
We all know that cities can be dirty and polluted, but did you know that indoor levels of air pollution can actually be many times higher? At Sarte Heating & Cooling Ltd., we're here to help our fellow Winnipeg residents keep the air in their homes clean and safe. Methods for improving air quality include:
Humidifiers to control the moisture of the air
Ventilators to bring in fresh air
Filters (electronic and traditional) to clean air and remove pollutants
Ultraviolet lamps to eradicate germs, bacteria
UV lights
QUIET AND ENERGY EFFICIENT
Get an in-home estimate for your new installation
Was your furnace or air conditioner installed by Sarte Heating & Cooling?
We provide "live" 24/7 emergency service to serve you better.