Temperature Regulation from Our Winnipeg Heating & Cooling Company
In a climate like Winnipeg's, with warm summers and bitterly cold winters, it's important to have a temperature regulation system that's in full working order. Sarte Heating & Cooling Ltd. is here to provide installations and maintenance for boilers, furnaces, hot water tanks, air conditioners and more. We have 39 years of industry experience and we'll find heating and cooling solutions that fit your lifestyle and budget. We maintain strict quality control, and we're an authorized dealer and installer for Carrier.
We offer 24/7 service and are fully dedicated to our customers. Give us a call today or fill out the form on this page and we'll be happy to help. You can also visit our Winnipeg showroom, located at the north side of Notre Dame Avenue, between Tecumseh Street and Arlington Street.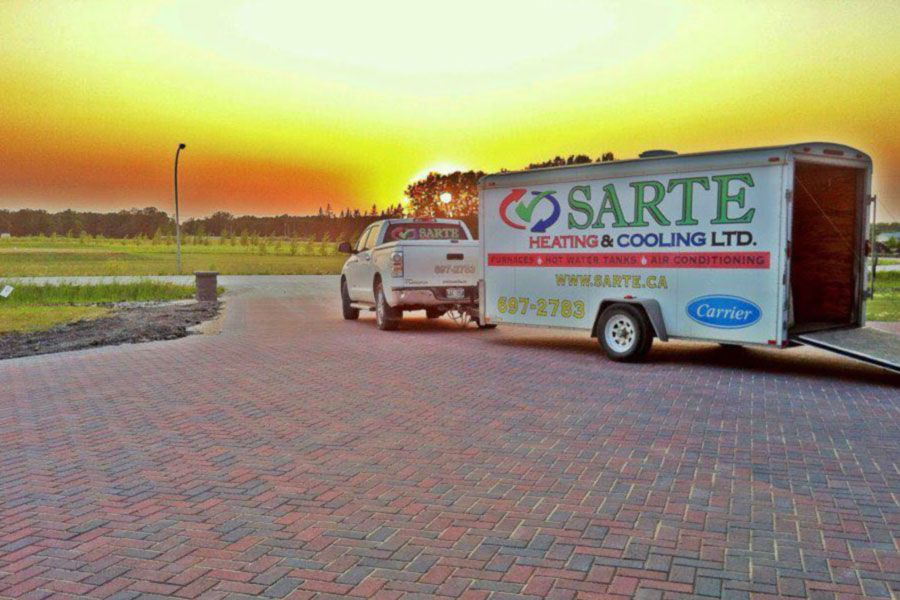 SARTE HEATING & COOLING LTD.
Winnipeg & Surrounding areas