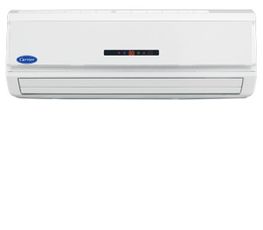 Duct-free Cooling Services in Winnipeg
Thanks to Sarte Heating & Cooling Ltd., it's possible to provide climate control for a specific area of your Winnipeg house and regulate the temperatures without the need for ducts. Carrier's duct-free split systems provide comfort by heating or cooling individual areas of your home. Though mainly used for cooling, these advanced systems can help you control the temperature of any room in your home!
USES FOR YOUR DUCT-FREE SYSTEM
These Carrier systems provide maximum comfort, efficiency and aesthetics. Some possible uses for a duct-free heater and cooler include:
Comfortable sleep with bedroom temperature regulation (warmer in winter, cooler in summer)
Quiet, air conditioned home theatre
Warmer basement
Comfortable garage temperatures
The possibilities are endless! Contact Sarte Heating & Cooling Ltd. now to get started. We will explain all of the finer details to you and help you make the decision that best fits your budget, needs & space. 
Get an in-home estimate for your new installation
We provide "live" 24/7 emergency service to serve you better.