Boiler Services in Winnipeg
Sarte Heating & Cooling Ltd. provides installation and repair services for boilers in Winnipeg and surrounding areas. Boilers are an integral part of your home's heating ability. They provide heat during the frigid winter months, conserve energy and gas, and ensure the safety of you and your family. Additionally, they generate a clean form of heat that doesn't create excess dust particles or other contaminants and pollutants. If you have an allergy sufferer in your family, you may want to consider a boiler instead of a furnace because of the improved air quality. The heat produced by a boiler is also dispersed more evenly and tends to feel fresher because it's not being moved through ductwork and forced out of a vent.
DIAGNOSING BOILER PROBLEMS FOR ALL BRANDS
Our professional technicians are able to diagnose your heater's problems, big or small. As the experts in boilers for Winnipeg, We can help with everything from a lack of heat to failed parts. Here are some warning signs that your boiler is in need of a repair or possibly even a replacement:
Your boiler takes a long time to heat up
The heat produced isn't as warm as it once was
Your utility bills are continually increasing
It's becoming difficult to find parts for your unit
The boiler is making unusual noises
The boiler is emitting a strange smell
The flame is burning yellow instead of blue (this could be a sign of carbon monoxide)
If your boiler is at least 15 years old or requiring more and more repairs, it's probably time to replace your heating system. We can repair or install all brands of boilers.
BOILER REPAIR AND MAINTENANCE
Boiler repair can be costly, so be on alert for these warning signs so that problems are remedied before they get too bad. Just as with other HVAC equipment, if you notice that your energy bills have increased, it takes longer than usual to heat a room, or you hear strange noises coming from your boiler, have an inspection performed right away. Other signs of trouble include a burner that is showing a yellow flame rather than a blue one, which could indicate the presence of carbon monoxide, or a foul odour around the boiler, especially if in combination with dark spots on the boiler casing.
WHAT'S RIGHT FOR YOUR HOME? A NATURAL GAS OR ELECTRIC BOILER?
Sarte Heating & Cooling Ltd. installs both natural gas and electric boilers. We are often asked which type of boiler is the best. Here are some pros and cons to keep in mind before selecting your boiler:
Cost – One of the deciding factors for many homeowners looking into installing a boiler is cost. Gas boilers are often cheaper to run than an electric boiler. However, gas boilers can be more expensive to install compared to electric ones. 
Heating efficiency – Electric boilers are the far more energy efficient model, operating at almost 100% efficiency. Gas models on the other hand often operate at 90% or lower. Overtime that efficiency is likely to drop. 
Availability – Unfortunately, gas lines are not available in all locations. You may still be able to run a gas boiler in your home even if you aren't close to any gas lines if you have propane regularly delivered to your home.
SPECIALISTS IN WINNIPEG TO HELP YOU FIND THE RIGHT BOILER
At Sarte Heating & Cooling Ltd., we understand the importance of a quality, high-functioning boiler for your home. We strive to make the purchasing process as stress free as possible by providing helpful advice and ample information about each system that you're considering. And when it's time for the installation, our trained technicians will take care of everything! We pay attention to every detail to ensure the proper performance of your new boiler. Give us a call today – we provide quality products and workmanship at competitive rates for our valued clients in Winnipeg.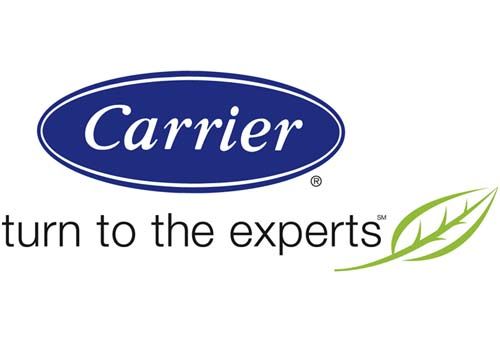 Get an in-home estimate for your new installation
We provide "live" 24/7 emergency service to serve you better.